out and about in asheville, n.c.
travel guide and app
This is a travel guide about the city of Asheville in North Carolina. Asheville is a hip city with the Appalachian Mountains close by, so I designed a travel guide geared towards people who enjoy the outdoors and outdoor activities. Each section contains hand done type, illustrations, and is also color coded. This project also contains an app that has the same color coding and illustrations as the travel guide. When one uses the app, they can search for various restaurants, places to stay, hiking trails, etc, and then get information, directions, and even photos of the place.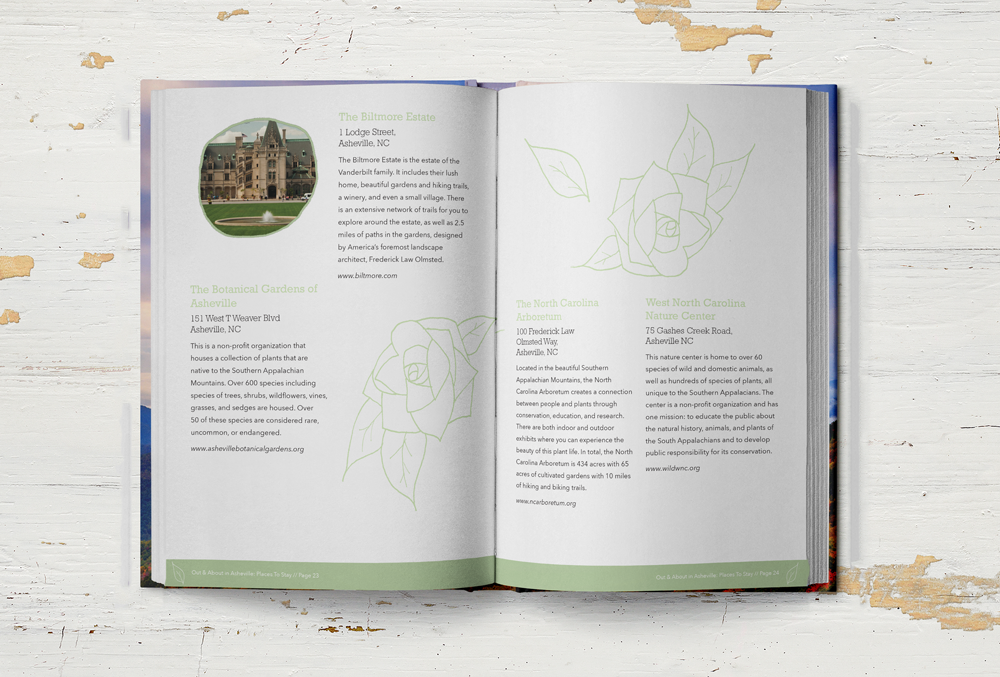 Art Directed by: Sean Brodbeck